Active Directory User Management and Synchronisation
Manage users in Active Directory with ease
Create new accounts in a flash
Save many man hours and drastically reduce human errors
Synchronise your Active Directory to your MIS
No batch files or scripts required!*
* Batch files and scripts ARE supported for customised and specialised actions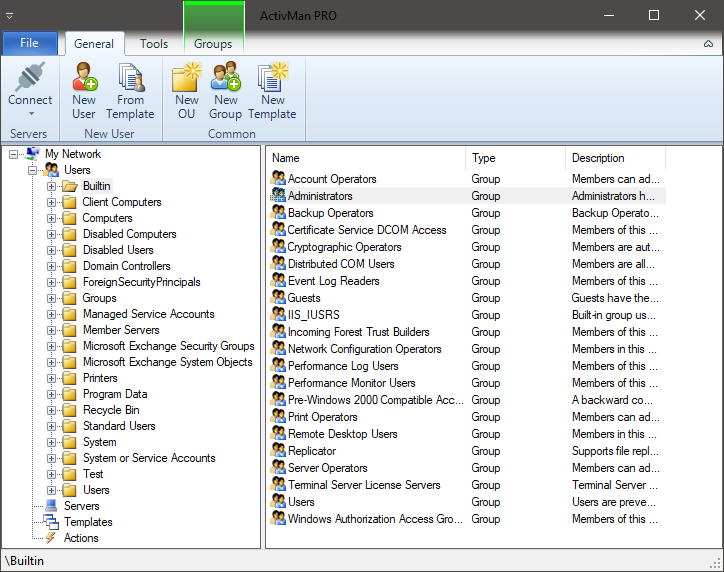 IT Managers and Administrators love ActivMan
Thanks to the folks at ANB Software who have developed a tool to automate the creation of Active Directory users directly from SIMS data, the time taken to setup each server has drastically reduced.
Primary Technology
Supporting schools in Bradford
After sales support is excellent with a quick turn-around on e-mails asking for assistance. Suggestions on how to improve the product are warmly welcomed and in many cases implemented.
ICT Services Manager
Ealing
Essentially ActivMan pulls through information from SIMS to create user accounts for pupils and staff, a process that takes minutes using this software as opposed to spending days doing it manually. For the price of this software it is an absolute bargain in my opinion, I have discussed this with xxxxxx and she thinks it is a good idea too as it frees up so much time.
Technical Support Engineer
Bradford